What is Target value Delivery?
Target Value Delivery (TVD) Explained TVD has become an essential project delivery tool where the owner and the design-build team deliberately work together to meet a target cost which incorporates all of the value needed by the end users.
While very deliberately collaborating, Target Value Design uses:
Cluster Groups. Breaks the project into manageable components staffed by multidisciplinary sub teams
Continuous Estimating. Cluster groups refer to a continuously updated cost model as they work so that design decisions are made with cost considered as a primary factor
Targets. Focus the cross functional team to meet cost-based goals while aligning around the owner's vision of value for the project
Set Logs. Track overall design and cluster group progress against goals using a visual method that is transparent to the entire team
Integration Events. Are where the team, at regular intervals, optimizes the whole from the smaller pieces the cluster groups are working on
Target Value Design at its core aligns the efforts of the team to the needs of the Owner.
The collaborative integration of people, business entities and practices, harnesses the talents and insights of all participants (especially the owner), from predesign through occupancy.Of significance to the process versus a more traditional approach is that there is a continuous exchange of ideas and information (needs, wishes, and costs) between all parties, constantly informing the design, to get it right.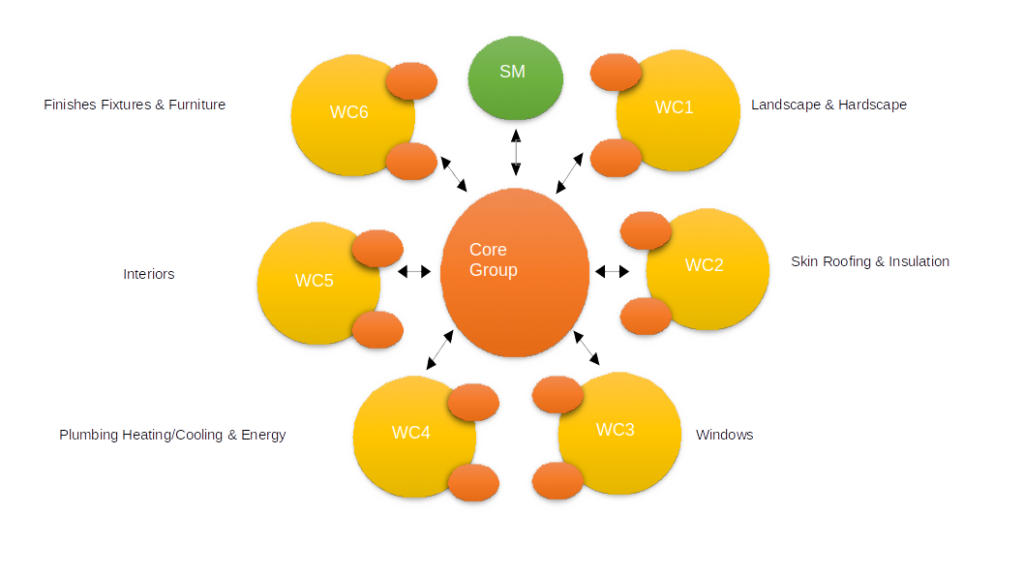 Another key difference in the process is the interdisciplinary approach to design of building components, building functional requirements, building systems and sustainability. TVD allows the team to make decisions at the systems level with full knowledge of their impact on cost, schedule and other critical factors before the systems or components are combined into a final building design.
Explanation of Target Value Design (TVD) (continued)
Target Cost and Continuous Estimation help make Informed Design Decisions and Reduce Waste
Target costs for each component of the project are established early on, giving the design team budget parameters from which to work within. Real-time cost estimation represents an investment for point of design decision-making, eliminating costly and timely design rework. Cost estimating services may need to be supplemented by adding a contractor to the team to compliment internal processes.
The project team should be organized into building cluster teams, each with its own designated leader, each working toward established metrics (e.g. cost, functionality, constructability, aesthetics). Cluster teams hold frequent informal integration sessions to develop interchangeable concepts and develop cost-effective solutions. Each cluster team is held responsible for meeting their established target budget.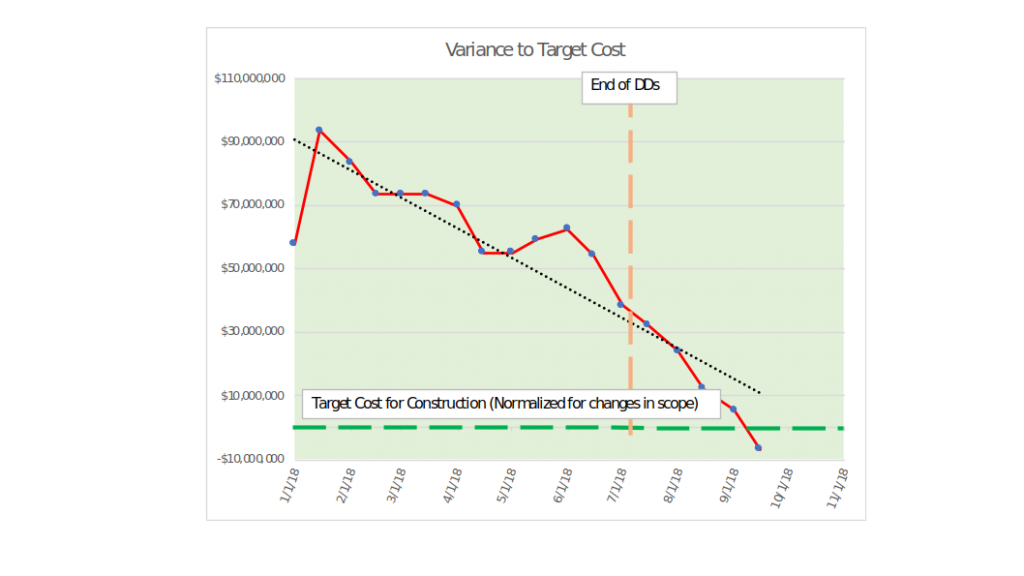 BIM plays a major role in the integration and real time take-offs of the cluster teams. Early on, each cluster team should identify the major cost risks associated with their work and where BIM can be of most benefit to manage cost. The budget should be discussed at all design meetings as a standing agenda item, and design does not progress unless an action plan is in place to deal with outstanding cost impacts. Together, the team reviews the Set Logs to find solutions that will produce the necessary cost savings.